Why doesn't therapy work?
Every so often I get clients who tell me that within one session with me they feel so much better than after 4, 5, 6 sessions with their psychologist.
Is it that I am much better than other therapists, usually working with Cognitive Behavioral Therapy (CBT) or Solution-Focused (Brief) Therapy (SFBT)?
Ha, I wish! …. So, how can this be?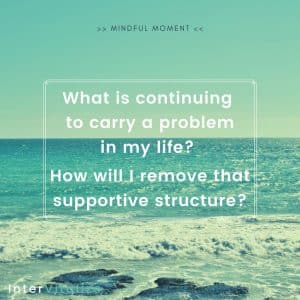 What's happening is a common mistake we humans make. We love to think that we're all rational beings and that we can resolve our problems with rational methods.
If you've read my previous blogs you know that I love The Work by Byron Katie, a very CBT way of working. I just like Katie's worksheet better than the ABC(DEF) worksheet from CBT / Rational Emotive Behavior Therapy. It's more personable and if you want to try it, she has volunteers available for you – free of charge!
These exercises work like magic when people are getting wrapped up in negative or self-destructive thinking or are stressing themselves out with imaginary future events that are never going to happen.
It works great when you've got patterns or beliefs taken over from your parents that no longer serve you. As the Buddha says: our human suffering is caused by our convictions, cravings, thoughts. Use the worksheet and you can fix it. Next time you try to go into an outdated pattern of negative thinking, your brain will recognize it and interfere. Same goes for focusing on your strengths, recognizing wins and successes. Wonderful stuff – that is, if your rational brain is on-line during your problem state.